Organisers of the Durham City Run Festival have confirmed that races at the event will return to an iconic location this year. Entries have opened online for the 2023 festival, which will see participants in the Durham City Run 5K and 10K cross the finishing line at the Durham Cathedral and Castle World Heritage Site. Organised by Events of the North, in partnership with Durham County Council and Durham University, the 2023 Durham City Run Festival will be held from 13-15 July.
Launched in 2016, the Durham City Run Festival is now a popular summer fixture on the city's events calendar. Up until 2019, the Durham City Run 5K and 10K started on Saddler Street and finished on Palace Green, providing a spectacular finale for runners and spectators alike. Due to the COVID pandemic, the routes had to change to allow for more social distancing, but event organisers have been able to bring back the iconic start and finish lines for the races this year. Also returning for the 2023 Durham City Run Festival will be Paula Radcliffe's Families on Track, the Run Like a Legend Mile, XO Urban Orienteering and a schedule of themed runs, including two with Horrible Histories author Terry Deary. More events will be announced in the months ahead. Once again, Durham County Council has confirmed that the Durham City Run Festival will take place during Durham BRASS Festival, with running and music combining to provide a menu of sport and entertainment in the city centre.
Steve Cram, Durham City Run Festival founder, comments: "We're over the moon to be returning to Palace Green for the 5K and 10K finish line. It's an absolutely stunning location and while the final climb up the hill might test tired legs, we know that our runners loved crossing the finishing line beneath Durham Cathedral and Castle. With the addition of the Durham BRASS Festival to the mix, we expect the atmosphere to be even more special. We're really looking forward to working with Durham County Council and Durham University to put on one of the highlights of the North East's summer events programme."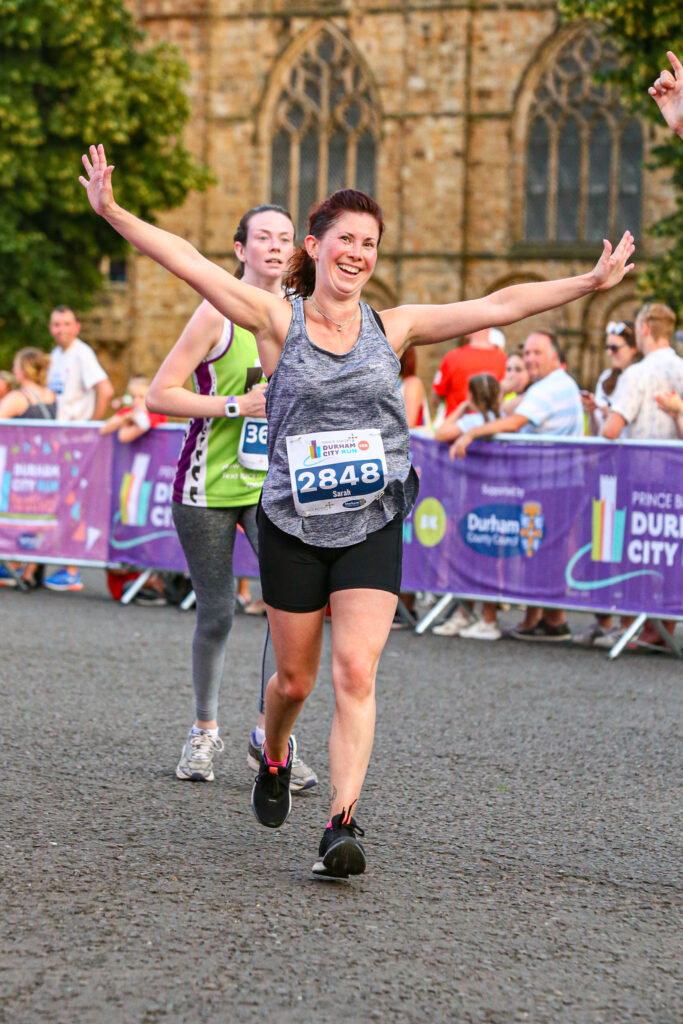 Cllr Elizabeth Scott, Durham County Council's cabinet member for economy and partnerships, adds: "The Durham City Run Festival is always a favourite and its return to the iconic Palace Green will make for the best kind of photo finish. Once again, it will coincide with Durham BRASS Festival and hosting this kind of combination of events brings the potential to pull in lots of visitors with all sorts of interests. These are just two of the many great cultural events taking place in County Durham this year. There's certainly plenty to look forward to and we're really looking forward to welcoming people and seeing them have a great time."
Quentin Sloper, director of student enrichment at Durham University, comments: "We're very much looking forward to being part of the Durham City Run Festival again this year. It is one of the highlights of the summer sporting calendar for the region and, as always, we are excited to be playing an active part in an event which provides a great platform for students, staff, the wider community and visitors to our city to join together and celebrate sport and physical activity. This year's programme is set to have more activities than ever before, and we are excited to share more details very soon."
Events like the Durham City Run Festival and Durham BRASS festival seek to cement Durham's position as the 'culture county' and demonstrate the county council's ongoing commitment to cultural-led regeneration. This includes delivering key projects within County Durham's shortlisted UK City of Culture bid, progressing major capital projects, and raising the county's profile as a fantastic place to live, work, visit and invest.
Places on Durham City Run Festival events are available now at www.durhamcityrun.com with special 'early bird' prices available until the end of February. For all of the latest news about the 2023 Durham City Run Festival, visit the website, follow @eventsofthenorth_ on Instagram, @eventsOTN on Twitter, or search for the event on Facebook.